Flanges
Flanges are connection supports used in a pipeline to connect two major pipelines. The mechanical support provided with flanges provides a steady equipment design for the pipeline. For supporting a greater mass, a heavier flange body is required. The structural strength provided by the flanges is a great value addition required in the pipeline design. Flanges are connected to each other with the use of fasteners and gaskets to tube fitting by swaging the ferrule to the nuts and tubes.
DIMENSIONAL STANDARDS FOR FLANGES
American Standard Flanges (ANSI/ASME/AWWA)
● German Standard Flanges (DIN)
● European Standard Flanges (EN)
● Japanese Standard Flanges (JIS)
● British Standard Flanges (BS)
● MSS Standard Flanges (MSS-SP)
● Petroleum Standard Flanges (API)
● Russian Standard Flanges (GOST)
● South African Standard Flanges (SABS / SANS)
Applications Of Flanges
Flanges have a variety of applications in the following industries:
Oil & Gas
Petrochemical Refineries
Pipeline Transmission
Pulp And Paper Manufacturing
Research & Development
Plumbing
Submarines
Materials Of Flanges
We manufacture and supply Flanges in the following material:
Carbon Steel Flanges
Stainless Steel Flanges
Alloy Steel Flanges
Duplex Flanges
Super Duplex Flanges
Inconel Flanges
Hastelloy Flanges
Monel Flanges
Titanium Flanges
SS904L Flanges
254 SMO Flanges
Incoloy Flanges
Alloy 20 Flanges
SPECIAL PIPELINE FLANGES
Flanges have a variety of applications in the following industries:
Orifice Flange
Long Weld Neck Flange
Reducing Flange
Expander Flange
Nipo Flange
Nozzle Flange
Weldo Flange
Spades & Ring Spacer
Spectacle Flange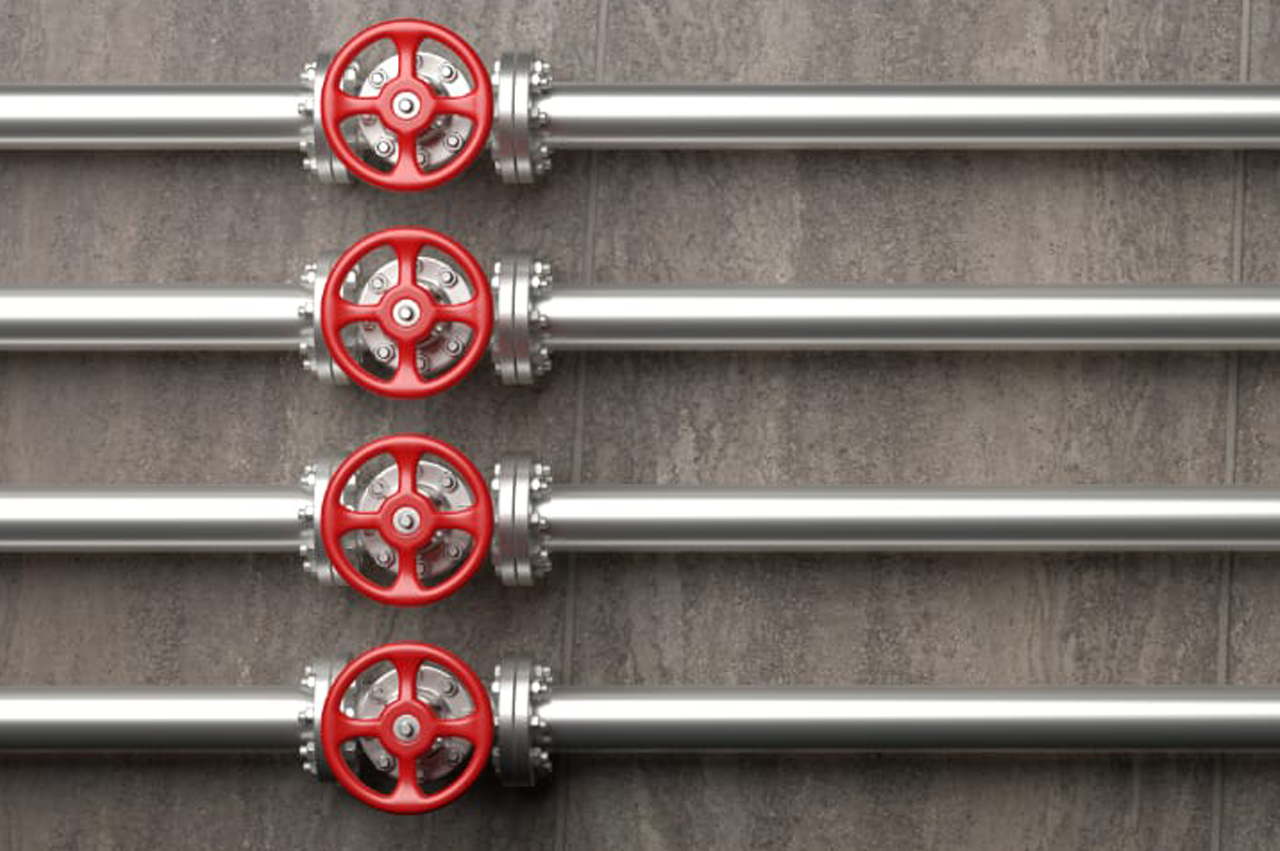 Gaskets are important to realize a leak free flange connection. Gaskets are compressible sandwiched material in the form of sheets or rings pressed against the mating surface of the flange faces to create a static seal.
The principle mechanism of the gasket is to occupy the microscopic spaces and irregularities between the flange facing and form a seal that is designed to keep hold on liquids and gases. Gaskets are available in a variety of styles, shapes, sizes, material, etc. ASME B16.20 is designed specifically for Metallic and Semi Metallic Gaskets Pipeline flanges and ASME B16.21 is design specification for Non-Metallic Flat Gasket for Pipeline Flanges.
Flanges are mated together by use of suitable bolting products. This includes Hex Bolts, Screws, Studs, Nuts, Washers, and Pin, etc. The quantity will vary on size and pressure class of the pipeline flanges. Diameter, length is also dependent on the flange size & pressure class.
Widely used bolts in Process Piping & Oil-Gas Industries for ASME B16.5 Flanges are Stud Bolts. Stud Bolts with 2 nuts and washers as per requirement of bolting friction. ASME B16.5 & ASME B18.2.2 specification states bolting requirements for pipeline flanges with different material standards.
PRODUCTION OF FLANGES
We have world class machinery to manufacture flanges. We have CNC, Lathe Machines as well as punch dyes required for manufacturing of flanges. The forgings are outsourced. We have in house testing facilities like Spectro machine, PMI Machine, Mechanical test, Hardness Test, Ultrasonic Testing, Hydrostatic Testing, Pressure testing, and manual inspection of gauge. Our product range also includes pipe fittings and fasteners which are considered piping accessories for a pipeline set up.
The production Raw material is subject to heat treatment for optimum use of a dye for processes ahead. Then the flanges are made as per dimensions specified in the ANSI Standards with a hub or without the addition of the hub. Then the flanges are machined and finished and then the marking process of the flanges is done.
QUALITY CONTROL OF FLANGES
As a flanges manufacturer we are backed by all world class certifications including ISO 9001:2008, ISO 14001:2004, OHSAS 18001:2007 & CE-PED 97/23/EC. We are also members of various renowned agencies and Chambers of Commerce including MASSMA, EEPC, FICCI, FIEO, Indian Merchants Chamber etc. We provide a __ year product replacement warranty for all pipe fittings exported from our company.
We guarantee the quality because 100% pipe fittings manufactured are checked in house for defects in quality and workmanship. Our quality program is a 3 layered independent department check for various factors, including Dimensional Check, Visual Inspection, and Finishing, Burr level, Leakage Test, Pressure Rating test, Chemical inspection and Mechanical properties verification. We are running at full capacity and sometimes outsource our job due to increased workload.
PACKING AND DOCUMENTATION OF FLANGES
Our Flanges are packed in special and branded carton boxes and crates depending on the mode of transport. Flanges are wrapped with special thin plastic and beveled ends are protected with plastic caps. They are then packed in the cartons or wooden boxes. Socket weld ends are also protected by the caps for protection to the ends and the threads where applicable. It is important that the damages in transit are avoided and pipe fittings reach the customer in the same form as it is manufactured.
Thus we place a lot of emphasis on packing and packaging of the goods. Flanges carry various export documents such as the Commercial invoice, packing list, Test Reports, HS Code, Country of Origin attested by the chamber of commerce, Fumigation Certificate, Warranty Letter, and Base Material Certificates.
Each heat and lot of tube fittings are supplied with a material test certificate as per EN 10204 NACE 3.1 standards indicating the chemical and mechanical properties of the pipe fittings along with pressure rating. We also confirm the guarantee of the fittings supplied as per Purchase order specifications and attest the same in the Material Test Certificate. We also welcome any third party inspection from an agency nominated by the customer to comply with NACE 3.2 Certification if required by the customer at an extra cost. Free samples in Stainless steel and carbon steel can be provided upon request to gauge quality and finishing of our flanges against confirmed receipt of purchase order. We can also send photos upon request.